After the storm – it's time to check your drains
Storms that have battered the UK will have created hidden risks in the drainage systems of thousands of properties which need to be urgently addressed, warns Catalyst Services UK Head of Operations Brad Jackson.

The UK experienced three storms in one week in February 2022 – with Storms Dudley, Eunice and Franklin breaking over the country – bringing with them damage and destruction.
These followed Storm Arwen in November 2021 which cost the lives of three people and resulted in collapsed and damaged buildings. Between them, the storms have damaged or felled millions of trees.

Draining maintenance checks
The effect of storms on above-ground assets are well understood. What many people are less well aware of, says Brad Jackson, is that they can also damage or cause maintenance problems for drainage systems, much of which are buried below ground, out of sight and mind.
He adds: "Wind and rain generated by storms can seriously impact drainage systems, either causing problems or exacerbating issues already present, to the point that drainage assets can become defective or compromised.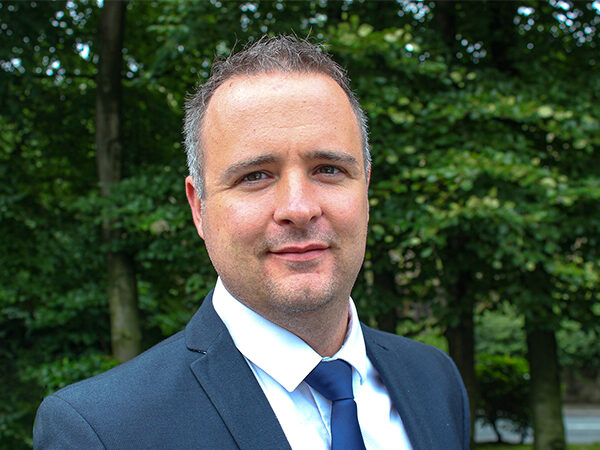 "Therefore, now the storms have abated, it's a good time to do some simple maintenance checks on your drainage systems, whether commercial or domestic, to see if these problems are present.
"If they are, there may be simple quick fixes. Or, it may be sensible to call in professionals to carry out further drainage investigations to look deeper into what may be going wrong and what solutions are required.
"Invariably, not addressing drainage faults when they become apparent causes additional costs down the line, so deciding not acting quickly and decisively is a false economy.
"Now is definitely the right time to build these drainage checks into annual planned maintenance of property, whether business or domestic. Checks that can take minutes can save thousands of pounds in unnecessary costs later on."

How storms can affect drains
There are many ways extreme weather events such as storms and heavy rain can adversely affect drains.
High winds can cause branches to break off trees next to buildings, resulting in fragments being washed along gutters and into downpipes, where they can block pipes and gullies.
The same high winds and rain can wash moss and other material, including broken tiles from roofs and into downpipes, also leading to blockage problems.
Heavy rain can wash silt, leaves and stones into gullies and slot drains. With the force of water involved, this debris can get inside the underground drain pipe and also cause blockages.
High winds can damage gutters and downpipes, especially if they are already loose. This can result in displaced joints or cracking, which allow water to escape or causes snagging points, increasing the risk of blockages.

8 signs of storm-related drain problems
Here are 8 telltale signs that your drainage system may have been compromised by extreme weather events.
Gutters becoming overfull
Water gushing over the edge of gutters is a sign that the gutters are blocked or the downpipes the gutters feed are blocked. Both problems can be caused by debris being washed into gutters off roofs or being blown off nearby trees and shrubs.

Debris in gullies or slot drains
In the same way, debris can also collect in gully pots and slot drains, also known as aco drains or French drains, causing them to become blocked. This can be made worse by high water volumes lifting some gully covers, resulting in more debris and silt being washing into the gully pots off drives, paths, and lawns.

Water holding in gullies and slot drains
If surface water is not draining away quickly through gully pots and aco drains, but instead remains present, it is likely that there is a blockage further along the pipe, made up of leaves, silt, stones (for example from gravel paths), or plant material.

Water pooling on paths and in gardens
Water pooling on low level areas of paths, drives and lawns may have come from gullies where a blockage caused by storm debris has prevented it from draining away through the surface water system.

Leaks from external downpipes
Buffeting from wind, for example resulting in a tree branch colliding with a downpipe, or the extra hydraulic pressure of high volumes of water in weak pipework, can cause displaced joints or cracks that can result in leaks.

Damp patches on walls and ceilings
Damp external and internal walls, and damp ceilings, could be a sign that water is escaping from surface water downpipes. If this is not addressed, it could cause significant damage to the property structure.

Plant growth on walls and paths
If damage caused during storms is not repaired straight away, escaping water can lead to the grown of plants, including algae, moss and mildew, on walls and around gully pots.

Sinks or toilets not emptying
In properties where surface water pipes are connected to the foul drain system, storm debris can cause blockages that are only noticed when sinks do not drain and toilets cannot be flushed, or where there are bad smells inside or outside the property.



Our storm damage drainage checklist
Given the risks associated with extreme weather events, it is sensible to follow a simple checklist after a storm to make sure your drainage system still in good working order.
These checks can also be built into planned preventative maintenance (PPM) for your property and carried out at least twice a year.
Key elements of a storm damage drains checklist are:
Is guttering in good condition?
Are all gutters fastened to the property properly?
Is guttering blocked?
Is guttering holding water?
Are downpipes in good condition?
Are there signs of downpipes leaking?
Are downpipes attached to walls securely?
Are downpipes introduced to gullies correctly?
Do gullies traps have their covers on securely?
Is the gully head cracked or displaced?
Is water at the right level in gullies?
Are gullies holding water?
Are gullies blocked by leaves or other debris?
Is there sign of debris – silt, stones, leaves, twigs – inside gully pots?
Is the cement flaunching (curved edges) around gullies in good condition?
Are slot drains (aco drains) clear of debris?
Are slot drains holding water?
Are there signs of pooling water on drives or paths?
Are there signs of pooling water or soft grown elsewhere in the garden?
Are there damp patches on internal walls?
Are there damp patches on ceilings or internal walls?
Are there signs of plant grown in and around gullies and aco drains?
Are sinks and toilets draining properly?
Are there any bad or musty smells inside or outside the property?


Dealing with storm damage problems
Where problems associated with the effects of winter storms are found after following this checklist, some may be easy to resolve.
For example, leaves and other debris can be removed from gully trap covers. With the correct equipment and skills to work at height, gutters can be cleared of debris.
However, for more persistent and technically challenging problems, it is sensible to seek help from drainage experts.
If you are concerned about the condition of your drainage system or feel further investigations, including a drainage survey, you may want to consider contacting your insurance provider.
Most property insurance covers the need to carry out drainage investigations to check for damage or system failure as a result of adverse weather events.
Or you can call Catalyst Services UK. We can quickly establish the cause of any drainage problems and put in place any long-term, cost-effective solutions needed.
Call 0800 870 8080. Email [email protected].