Septic Tanks
If a residential property or business premises cannot be connected to the main sewerage system, the owners must install their own facilities for storing and processing wastewater.
The most commons methods involve the installation of a septic tank, a sewage treatment plant, or a cesspit (or cesspool), referred to collectively as off-mains drainage systems.
Catalyst provides a full range of specialist services to support the installation, cleaning and maintenance of these off mains water management assets, anywhere in the UK.

Septic tanks and sewage treatment –
who we work for
We are trusted to deliver septic tank and sewage treatment plant services for many different customers.
These include insurance companies, loss adjusters, insurance brokers, commercial businesses, property landlords, public organisations, and directly for home owners.
Off mains sewer treatment – the options
There are three commonly-used options for treatment, removal and discharge of wastewater that cannot enter a mains sewage system. These are the installation of cesspit, septic tanks or sewage treatment plants.
Treatment systems must meet British Standards. Currently, for new systems these are BS EN 12566 for sewage treatment plants and BS 6297:2007 for associated drainage fields.
All three systems must also meet requirements in new general binding rules for preventing discharge of sewage to a water course. See government advice on new general binding rules.
Cesspit
Cesspits, also referred to as cesspools, are large tanks, buried underground, used to hold all wastewater generated by a property. The wastewater is then collected at regular intervals for disposal in an authorised site.
Catalyst provides a cesspit waste collection service for many customers, both commercial and domestic. It is important that the waste is collected by a reputable company that can demonstrate it has the appropriate waste carrier licence. Catalyst will draw up a service agreement to empty your cesspit at the frequency that is appropriate for your property, depending on the size of the tank and utilisation level of the wastewater system.
Septic tanks
A septic tank is also a buried tank. It has at least two subdivided chambers. When wastewater enters the first chamber, solid waste sinks to the bottom and scum, which may contain fats and oils, collects on the surface.
The cleaner water in between is allowed to flow into a second chamber where the separation process is repeated. This process can be repeated in a third chamber. If circumstances allow, the water can then be discharged into the ground through a drainage field system.
Sewage treatment plants
Sewage treatment plants, also known as package treatment plants, combine the wastewater separation process with bio-treatment.
First, solids are separated from the water in the same way as with a septic tank. The water is then sent through a mechanical aeration tank, where bacteria is used to further break down harmful waste. The resulting wastewater can then be discharged into a drainage field or watercourse.
As with septic tanks, the new general binding rules for small sewage discharge to the ground apply.
Off mains water treatment – our services
Catalyst provides a comprehensive range of services to support off mains water treatment systems, including cesspits, septic tanks and sewage treatment plants. From providing trusted expert advice on legislation and regulation, to installing systems and maintaining them, our professional teams are ready to assist.
Consultancy – installation, maintenance and servicing
The Catalyst team includes senior professionals with many years' experience of tank investigations, installing and maintaining septic tanks and sewage treatment systems.
If you are having issues with your septic tank, want to install a system, upgrade the one you have or are concerned about how it needs to be maintained, call us. We can help. We can also provide a Home Buyer's Report on the condition and suitability of any off-mains installation to ensure it is factored in to the property value and a decision to purchase.
Catalyst specialists can attend and investigate and will provide you with a full technical report, detailing the extent and condition of your septic tank or sewage treatment plant, legal and regulatory implications of its use, and the best options for maintaining or replacing it, as required.
Emptying and cleaning
Septic tanks, sewage treatment plants and cesspits (cesspools) need to be emptied in line with manufacturers guidelines. This is important to ensure your property and the environment is protected from sewage flooding, and to prevent possible poor functionality or damage to the tank.
Catalyst provides an efficient and cost-effective tank emptying and cleaning service across the UK. Our robust service management system will ensure your septic tank or sewage treatment plant is kept in optimal condition.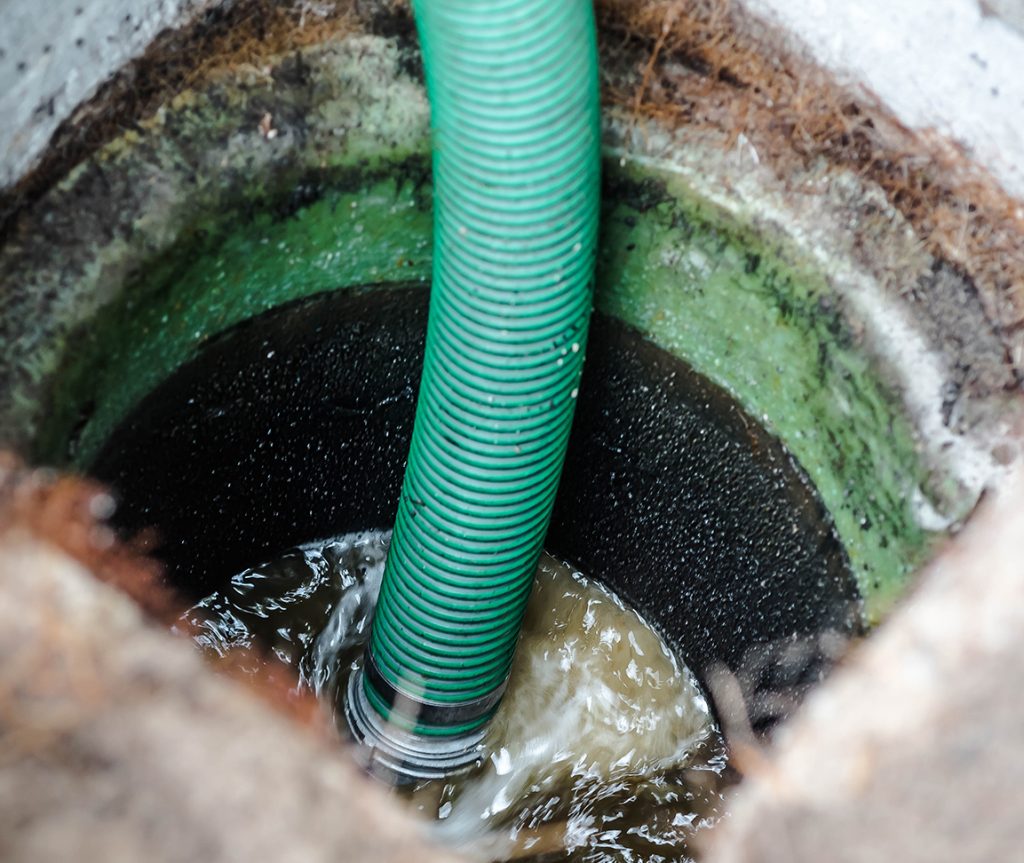 Service, Maintenance and repair
Septic tank and sewage treatment plant maintenance and repair must be carried out by specialist septic tank cleaning companies, so the work is done correctly, safely and to a high standard.
Catalyst has highly trained specialists ready to respond to any septic tank issues across the UK.
Septic tank removal and installation
Catalyst are experts in removing redundant or defective septic tanks and the installation of new tanks or sewage treatment plants. We support clients through every step of the installation process, including:
Efficient and transparent project management of the installation process from planning to completion
Selecting the correct wastewater storage and treatment system
Obtaining planning and regulatory approvals
Selecting the right location so the tank can be emptied easily
Making sure the septic tank or plant has the right capacity
Installing the septic tank or sewage treatment plant
Connecting it to your property
Start-up measures to ensure it works effectively
Post-installation remedial work, including landscaping
Putting in place an appropriate maintenance plan
Catalyst has highly-skilled approved teams to carry out tank installation work. We also guide customers through the implications of the new general binding rules for small sewage discharge to ground.
Drainage field design and installation
Catalyst designs and installs drainage fields, also known as soakaways, for a wide range of clients, including domestic property owners, businesses and public sector organisations, including parish councils.
Septic tanks can only now drain into a drainage field, which must be of a sufficient size, in the right kind of ground, located far enough away from water courses, such as rivers, streams and drainage ditches.
Our in-house Tank experts can work with you to assess your land to ensure a drainage field can be installed and how it must be designed, including materials used and structure.
As experts in off mains wastewater systems, Catalyst will work with owners of these assets, and their representatives, such as insurance companies and construction contractors, to ensure their systems comply with all environmental and waste legislation.
Options to upgrade septic tanks
Catalyst can advise septic tanks owners on a range of options to ensure they meet the discharge regulations enforced by the Environment Agency. These include:
Connect to a mains sewer
With the development of the sewer network since the septic tank was installed, it may now be cost-effective to connect the property to the nearest sewer.
Install a drainage field
This will only be possible if the land meets the regulations in place in your local area for their design and installation.
Install a sewage treatment plant
The additional biological processing of wastewater will ensure the effluent is clean enough to continue to be discharged into a water course.
Install a secondary sewage
treatment unit
This could be further filtration or even an ultraviolet filter, which kills the bacteria before it is discharged to a water course.
Specific requirements are needed, including a permit to discharge, in a Groundwater Source Protection Zone 1 (SPZ1), which protect water sources used for commercial use or domestic consumption.
Liability under septic tank regulations
Under Environment Agency rules, septic tank 'operators' are liable under the regulations. Operators include:
The owner of a property with an operational septic tank.
The owner of a property that shares a septic tank with a neighbouring owner.
A person responsible for maintenance of the septic tank under a written agreement, such a tenancy agreement.
How to tell if a septic tank is full
A foul smell. This can also indicate that there is a blockage in the tank or a supply or discharge pipe
Sinks, showers and baths take longer to empty and toilets do not flush properly
Pooling of water where your septic tank is located, indicating that wastewater is escaping from it
If you notice any of these signs, contact a reputable septic tank cleaning company. Septic tanks that become overfull are at risk of being damaged.
These signs indicate the septic tank maintenance plan needs to be reviewed. Septic tanks should be emptied and cleaned before these problems occur.
Maintaining your septic tank or cesspit
Carry out a visual check of your septic tank's drainage field at least once a month for signs of pollution.
Only use biologically-friendly household cleaning products – do not put cleaning chemicals or bleach into the tank.
Do not dispose of medicines in the tank.
Have the tank emptied and cleaned regularly by an authorised company. It is an offence under the 1936 Public Health Act to let a cesspool overfill.
Keep the area around the manholes of your tank clear so the tank can be easily accessed and emptied.