Our Services
Catalyst Services UK has a suite of services designed to support and add significant value for its clients and their customers. From first class surveying and investigations to fast response to the most serious home and commercial property emergencies, we can be relied on to deliver every time.
---
Latest News From Catalyst
Helping business and domestic customers every day of the year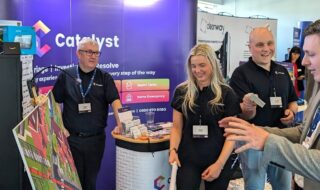 October 07, 2015
Catalyst Receive Positive Feedback We strive to ensure every customers receives the best service...