Commercial
Call to completion – We'll get the job done
Catalyst Services UK provides a wide range of services to investigate, repair and install clean water and wastewater systems and to carry out other property repairs and maintenance functions.
We project manage well-led multi-disciplinary teams to complete packages of work smoothly and cost-effectively to a high standard, minimising both the effort and risk faced by our clients
Our commercial clients
We can provide emergency and planned services for a wide range of businesses, including housing associations, private landlords, property managers, estate agents, facilities maintenance specialists, leisure companies, retailers and commercial service specialists.
Facilities management specialists
Catalyst services
We provide a wide range of services to investigate, repair and install clean water and wastewater systems and to carry out other property repairs and maintenance functions. They include:
Water supply services – including pipe tracing, leak detection, moling, replacement, rerouting and site surveys.
Drainage services – including CCTV drain and sewer surveying, pipe cleaning, pipe excavation and replacement, pipe lining and wastewater system design.
Septic tank services – including emptying and servicing, investigation, tank repair and replacement, sewage treatment plant installation, and general binding rules consultation
Legionella services – including legionella risk assessments, water sampling, tank cleaning and disinfection, system flushing, lead testing, and legionella monitoring.

Need drainage and clean water supply pipe services?
First or third party property damage
Catalyst also carries out specialist claims handling for first or third party property damage claims with a focus on managing our clients' cost exposure and liability. Key elements include:
First or third party impact – assessment of property damage and related costs to houses, walls, roller shutters, and doors.
Highway infrastructure – investigation of damage to roadways and highway infrastructure, such as light stands and barriers, and negotiating with the relevant local authority.
Commercial property – Expert assessment of damage and associated risks plus full pre- and post-works condition reporting.
Estimate validation – Negotiation and agreement with third parties on scope of works and costs, including those already incurred.
Project management – Including specifying, procurement, tenders and contract administration.
Recoveries – Recovering costs and expenses associated with property damage and remediation.
Our trusted managed network
Catalyst has developed a national managed network of approved contractors, allowing us to provide precisely the right skills and capabilities for each commercial project.
With no direct labour workforce to maintain, our costs are controlled, with all effort directed at selecting and working with the highest quality, proven contractors.
This way we deliver excellent value for money and the most appropriate technical solutions when and where they are needed, anywhere in the UK.
All our contractors are rigorously checked before they join our network. This monitoring process continues with regular unannounced audits and site inspections, setting a best-in-class standard for contractor quality procedures.
Project reporting
We pride ourselves on the quality and transparency of our project reporting.
We give our commercial clients the information they need, quickly and with clarity, so they can make informed decisions and review project fulfilment every step of the way.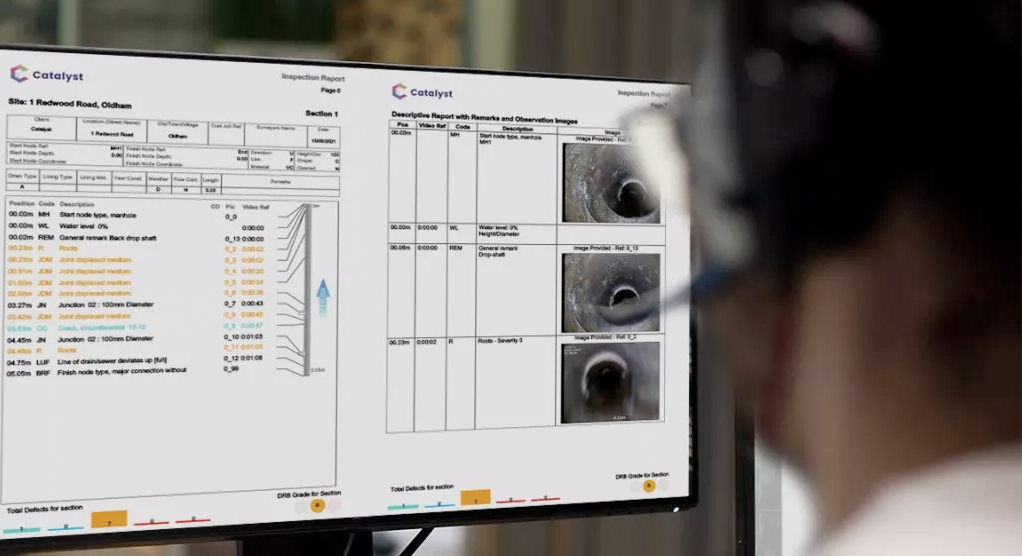 Talk to a member of our senior team
To discuss your drainage, clean water services and property emergency services needs, call us today: 0800 870 8080