Leak Detection
Catalyst provides a comprehensive leak detection and repair service for water supply pipes and beyond the internal stop tap.
This means we are able to locate escape of water inside and around your property quickly with the least possible disruption. We can then carry out leak repairs to safeguard your property.
Water leaks in homes or business premises can be highly destructive and costly for property owners and insurers. Burst pipes can discharge enough water to fill up 50 baths every day.
The Association of British Insurers says insurance companies pay out around £1.8m every day for water damage claims in domestic properties alone, with average insurance costs for weather-related bursts pipes reaching £10,000.
Calling in a Catalyst leak detection team at the earliest possible moment can reduce bills associated with escape of water dramatically and avoid additional costs such as disruption of business services.

Water leak detection –

who we work for
We deliver leak detection services for many different customers across a range of commercial, industrial, and domestic sectors.
These include insurance companies, loss adjusters, insurance brokers, commercial businesses, property landlords, public organisations, and directly for home owners.
Leak detection – the Catalyst approach
We provide a national leak detection and water pipe tracing service through our network of carefully selected and continuously quality-check water service specialists.
This allows us to precisely select the right expertise to address the escape of water problems our customers face, anywhere in the UK.
Our in-house specialists project manage each leak detection job every step of the way. This way we give our customers a high quality, transparent and competitively priced service.
Non-destructive leak detection
Catalyst uses the latest non-destructive leak detection technologies to quickly and accurately locate the source of water leaks without damaging walls or floors, or even excavate pipes in adjoining ground.
Our leak detection services
Water pipes are usually hidden from view, often under or within the walls and floors of buildings. This means effective water leak detection requires a combination of experience, expertise and the application of advanced diagnostic technologies.
Thermal imaging
Our engineers use sophisticated thermal imaging cameras to locate leaks in hot water pipes. The infrared inspection cameras are sensitive enough to identify the location of leaks, even beneath concrete, and moisture than cannot be reached with moisture meters.
Thermal imaging cameras can also be used to inspect large areas of a building very quickly, identifying temperature changes across a structure that could be a sign of a leak. They also help detect leaks in central heating and underfloor heating systems.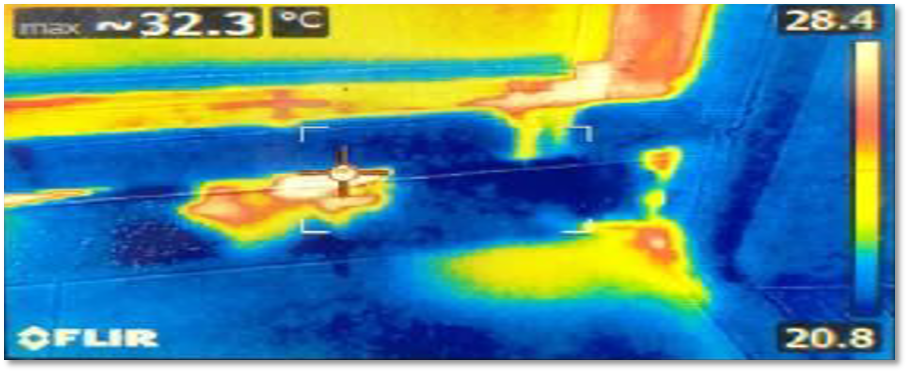 Acoustic profiling
Acoustic profiling is the process of using advanced microphones, combined with digital acoustic software, to identify the noise created by a water leak that may be many feet underground or under built structures.
The noise of the leak is amplified, processed and filtered, allowing our professional water leak engineers to more easily assess its location and severity. The most appropriate counter-measures can then be planned.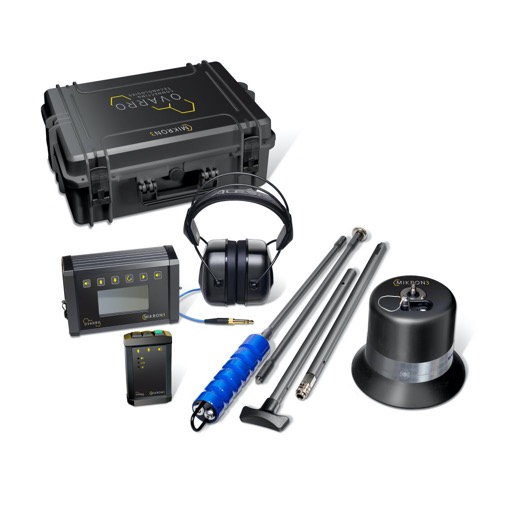 Tracer gas analysis
We can look for leaks by introducing gas into the water pipe, in a process called tracer gas analysis. The gas escapes from the buried pipe at the point of the leak and rises to the surface, even through asphalt and concrete, where it is picked up by highly-sensitive gas sensors.
The gas used is hydrogen, combined safely with inert nitrogen. Tracer gas analysis can accurately and quickly locate a leak along a long run of water pipe, preventing the need for costly excavation.
Correlation leak detection
Correlation leak detection uses very sensitive devices that identify the frequency of the sound made by a leak. Two correlation detectors are used to pinpoint the location of the leak.
They do this by comparing the signal delay, sensor distance and the sound velocity, identifying the most likely location of the source of the sound made by the leak.
Dye leak detection
Our leak detection engineers can use a simple non-toxic water soluble dye to trace the flow of water through a system and where it is escaping. The method can be used to identify leaks in domestic and commercial water systems, and in swimming pools.
Damp meter detection
Catalyst engineers are also often called in to investigate cases of damp, using damp meters. These can be used to detect all damp and condensation problems, which may be associated with water leaks.
Types of damp our water engineers investigate include: penetrating damp, caused by water seeping through walls; condensation damp, caused by moist air; and rising damp, caused by ground water.
Inspection cameras
Our leak detection engineers use a range of digital inspection cameras to look into pipes and hard to reach locations looking for pipe damage itself or the tell-tale signs of escaping water.
These include 'look and see' mini cameras on flexible probes for looking into cavities and behind pipework.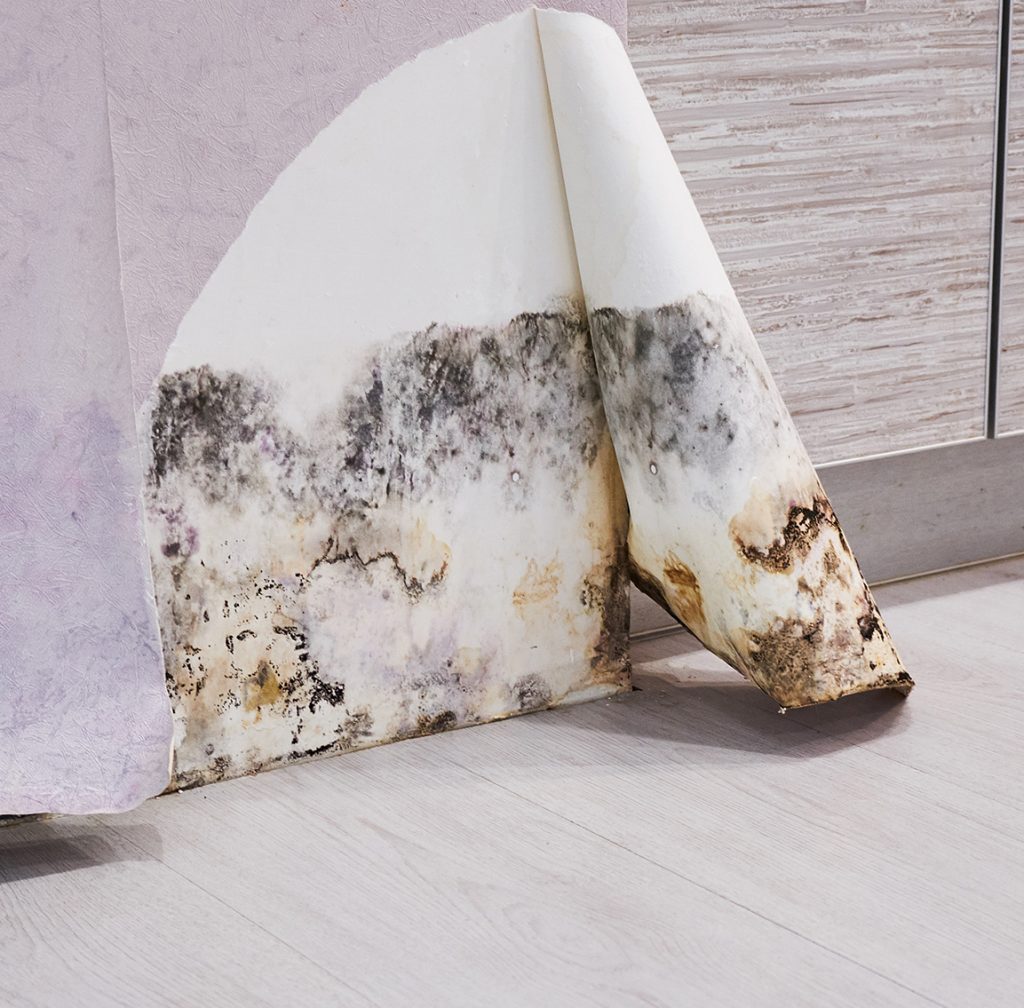 Flood water removal
We will arrange for fast and safe removal of flood water left behind by a water pipe burst. If necessary, this can involve the installation of pumps to remove water from basements, and collection of water using vacuumation tankers.
6 signs of an internal water leak
Mould growth
Surfaces may not appear damp, but if you detect mould developing where it shouldn't, you could have a leak.
Drop in water pressure
If taps run more slowly or the shower is not as powerful, water may be being diverted due to a water leak.
Foul smells
This is a problem that can be caused by water leaks. Water escaping from water pipes can become contaminated with mould and mildew, creating a bad smell.
Rumbling or hissing noises
Strange sounds inside your home, even clanging and grinding noises, can be caused by water escaping from an underground pipe.
Damp or wet floors, ceilings or walls
Water may take days or weeks to emerge, so it may be a sign of a long-standing problem that risks causing serious hidden damage.
Cracked walls and floors
Water leaks can cause foundations to shift, leading to cracking in walls and floors. Also look out for cracks in concrete drives or paved paths.