Insurance
Call to completion – We'll get the job done
Catalyst is a drainage and water supply pipe service specialist with a proven track record in delivering trusted and respected service to insurance industry customers.
Our senior management team has more than 100 years of experience combined working within and for the insurance sector and puts this knowledge to work every day to support our clients.
Our aim always is to understand the liability under cover and provide a seamless service for insurance companies that supports their policy holders fairly, honestly and professionally.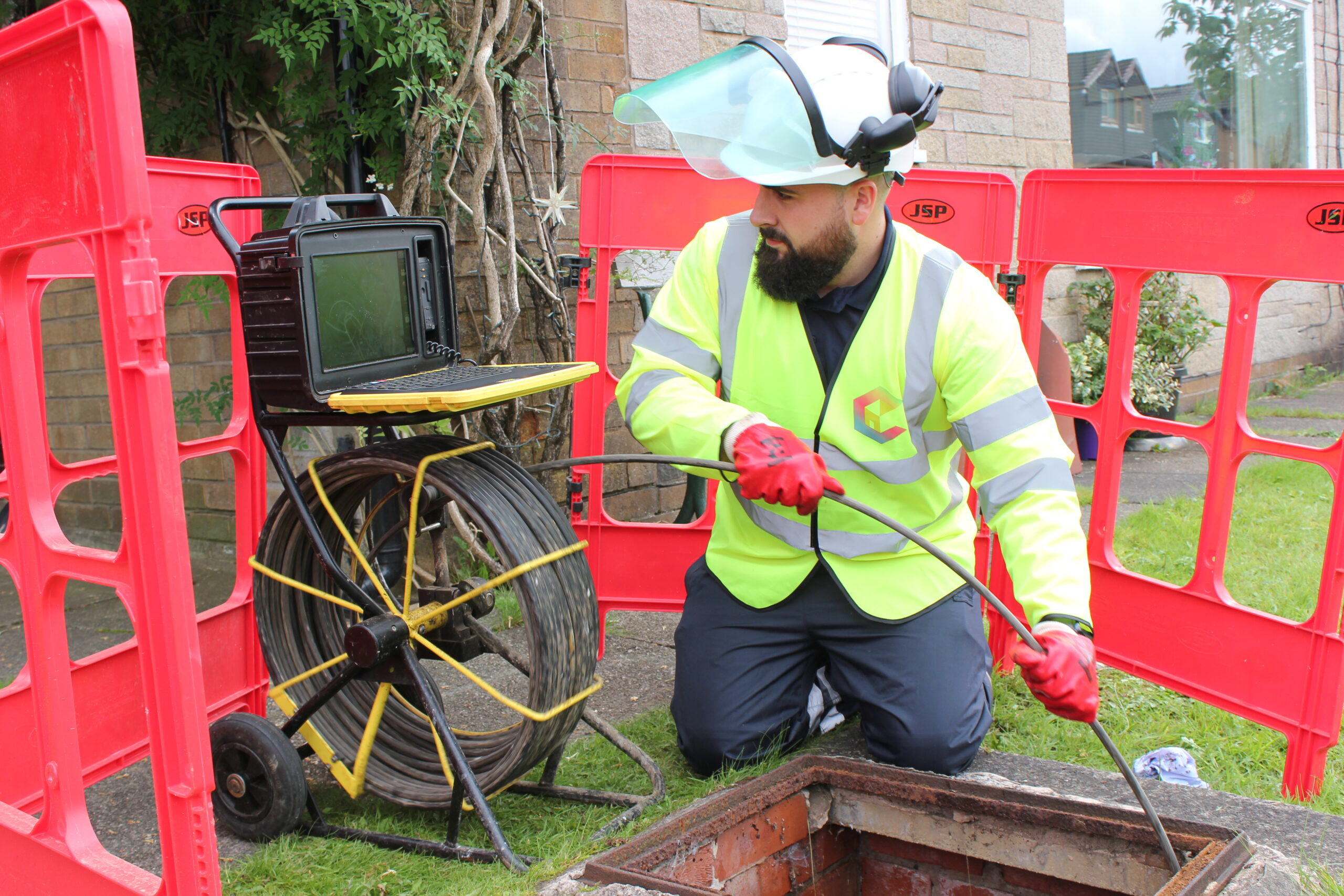 Our services for the insurance industry

Do you need drainage and clean water supply pipe services?
Exceptional expertise
Our service is grounded in exceptional expertise. We understand the insurance industry. We are also experts in the delivery of the remediation services we provide on its behalf.
This means we are in the ideal position to provide the best technical support and advice for both insurance providers and policy holders.
For example, Catalyst regularly delivers technical training on behalf of our insurance customers, so their teams are kept up to date with the latest technologies, techniques used, and sewer regulations and legislation, to support their policy holders.
Our expertise often results in Catalyst being commissioned to resolve some of our clients' most complex claims. These need to be handled sensitively with close attention to technical and contractual detail.
We're pleased to say that we have an excellent track record in resolving these cases to the satisfaction of all parties in ways that supports the performance ratings of insurance providers.
Network advantage
The Catalyst managed network of approved contractors presents a clear advantage for our insurance clients.
We do not have a direct labour workforce to maintain. Catalyst is not driven by workforce revenue targets. That allows us to deliver both exceptional value for money and precisely the right technical solution.
We do this by carefully selecting and managing a network of the best contractors in the UK. Partners who share our desire to deliver excellent, cost-effective service and who have hard-won reputation to protect.
Catalyst can provide precisely the right skills and capabilities for each project. So each one is completed with the right technical solution at the right price.
Skilled claims handlers
Our people
Our team of skilled claims handlers is the backbone of our service for insurance customers. The term claims handlers does not really do justice to the skills they deliver and their value to our clients and their customers.
They are insurance experts in their own right. Many have been with Catalyst for a significant amount of time. This provides important stability and retained knowledge about our customers' needs.
Members of our senior team also provides continuous training through bite-sized toolbox talks, many of them directly related to the insurance industry, with new modules added regularly.
Having such an experienced team of claims handlers also underpins excellent communication, both with policy holders and insurance company colleagues, supporting smooth and high performance claims fulfilment.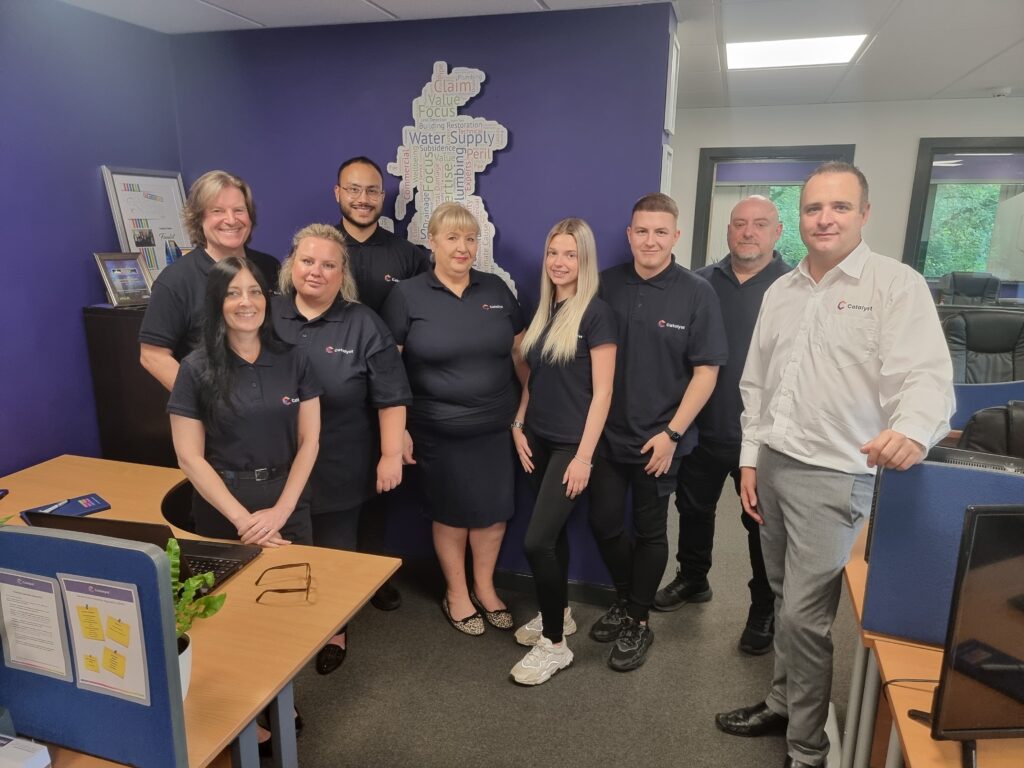 Data excellence
Catalyst uses a powerful data management system to support insurance customers with exceptional data intelligence and project reporting while keeping information secure.
It allows us to respond in a matter of minutes to requests for information about a specific project or blocks of work. All our reports include a section on future risks.
And we can provide powerful analysis, for example alerting insurers to national or geographical trends, that help them recalibrate risks and reserves.
However, all our investigations and reporting is carried out with a very human touch. Project reports are designed to be easy to understand and act upon. The expertise of our technical managers, in supporting insurance customers, remains paramount.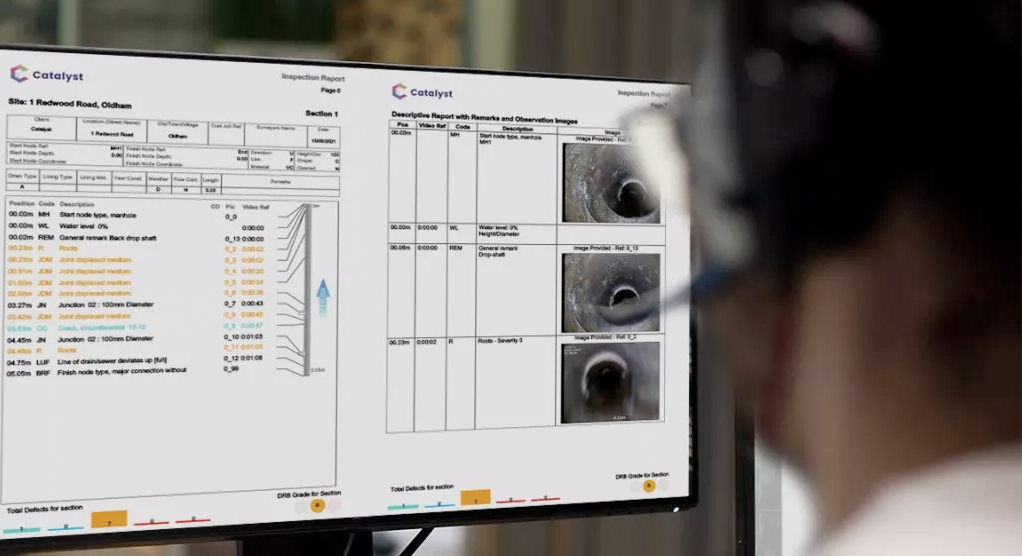 Talk to a member of our senior team today about our drainage and clean water services for the insurance industry.