Environmental Services
Catalyst expertise in environmental protection is trusted by businesses and residential property owners alike. We provide advice on the installation of environmental protection systems and the laws and regulations that govern them.
Protecting the environment is a growing concern and an issue governed by a myriad of laws, regulations and controls that can be difficult to assess without the right expertise.
Catalyst will project manage any emergency action needed to contain spills, assess risks to human health and the potential environmental damage to water courses and wildlife.
We provide a complete service, from emergency response, containment and clean-up to site restoration for pollution incidents that involve sewage, oil, fuel, chemicals, and agricultural leachates.
Environmental protection –
who we work for
Catalyst advices and supports all types of organisations and individuals concerned about environmental issues.From assisting property owners affected by contamination caused by another person or organisation, to advising companies facing legal action due to a pollution incident, we will provide independent expert advice so any issue is handled safely, legally and professionally.
We work with farmers, manufacturers, land owners, utilities providers and fuel suppliers, among many other organisations. We also provide expert advice and technical support for their representatives, including insurance companies, lawyers, civil engineers, surveyors and architects.
Domestic property environmental services
Homeowners can be affected by environmental protection issues in the same way as commercial businesses, yet they do not have the resources to deal with them. Catalyst provides that expertise which may be funded through the property owner's insurance policy.
Domestic oil spills
A lot of homes still have oil-fired heating systems which need careful management and maintenance. Where leaks and spills occur, the homeowner needs to act quickly to control them and minimise the risk of environmental damage.
Through our managed network of carefully vetted service suppliers, Catalyst will support that fast response, providing specialists who will stop the leak, assess the scale of the spillage and put in place measures to clean up pollutants.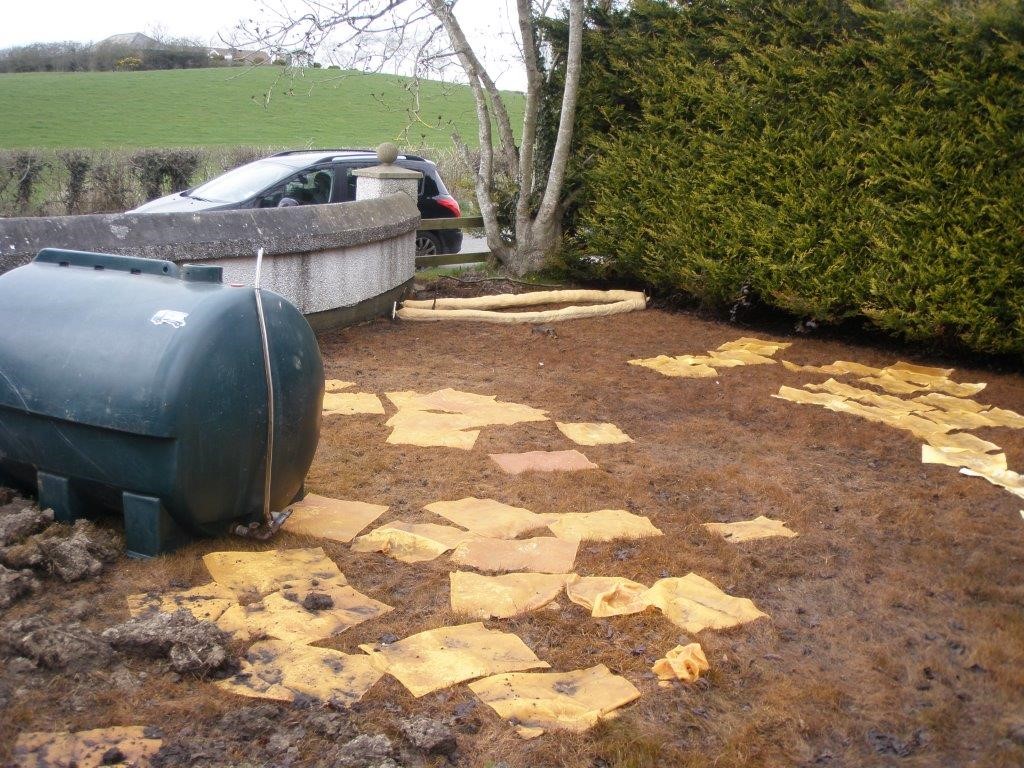 Sewage spillages
Many thousands of homes rely on septic tanks and small water treatment plants to store and process wastewater. If these go wrong, sewage can leak into the ground or even into watercourses.
Catalyst will respond quickly to contain such pollution incidents, remove and safely dispose of effluent, and put in place remedial measures to reduce the impact of the spill on the environment.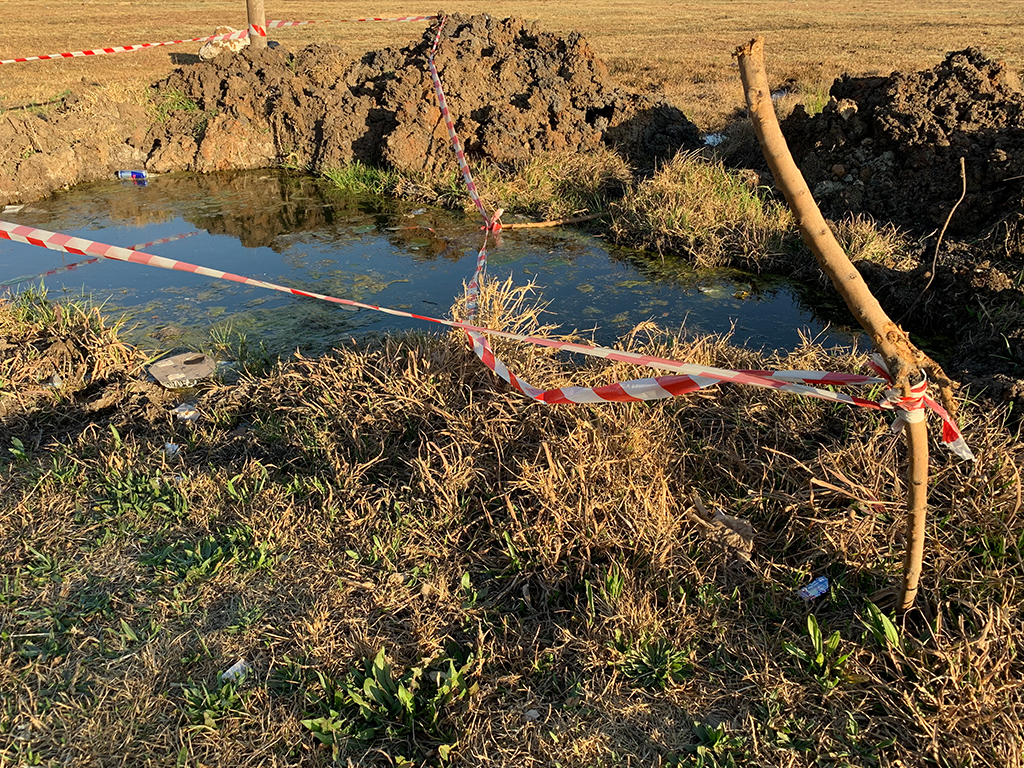 Drainage misconnection risks
For example, a significant cause of pollution problems associated with private homes is the misconnection of domestic appliances, often located in garages, into surface water drains.
This bypasses the foul system and allows dirty water containing detergents and other potentially harmful contaminants to get into natural watercourses, where they can cause damage to wildlife.
Catalyst experts will advise homeowners and housing developers on these risks, will help take steps to ensure pipe systems and safe and compliant, and carry out remedial work, if necessary.
Commercial property environmental services
Some businesses may face specific environmental risks due to their activities. Others may be put at risk by their location. Catalyst will put together the right team of professionals to respond to any issue and project manage that response from start to finish.
Pollution containment
If a pollution incident occurs, the first response must be to contain it as quickly as possible to reduce the impact on people, properties, and surrounding land and wildlife. Catalyst will deploy all appropriate containment measures needed to ensure this is done.
These include installing systems such as bunds, pollution barriers and containment lagoons, to prevent pollutants escaping into wider water systems, allowing them to be removed and disposed of safely.
Pollution assessment
A huge range of contaminants can cause serious environmental problems on commercial and agricultural premises, including oil and fuels, chemicals, pesticides, fertilisers, milk, sewage, slurry, silage leachate, oil, and anti-freeze.
Our experts are trained and qualified to assess the impact of these materials, and many more, on water courses, structure substrate, land and water courses.
Pollutants acts on the environment differently. For example, some will directly poison wildlife, like fish and invertebrates. Others strip oxygen from water, while some pollutants damage or destroy whole ecosystems by smothering them.
Catalyst will put in place coordinated measures to deal robustly with these different threats. This may involve carrying out a full forensic examination of any site, including taking samples for scientific tests, to establish the source of pollutants, the cause of the incidents, and how best to clean it up.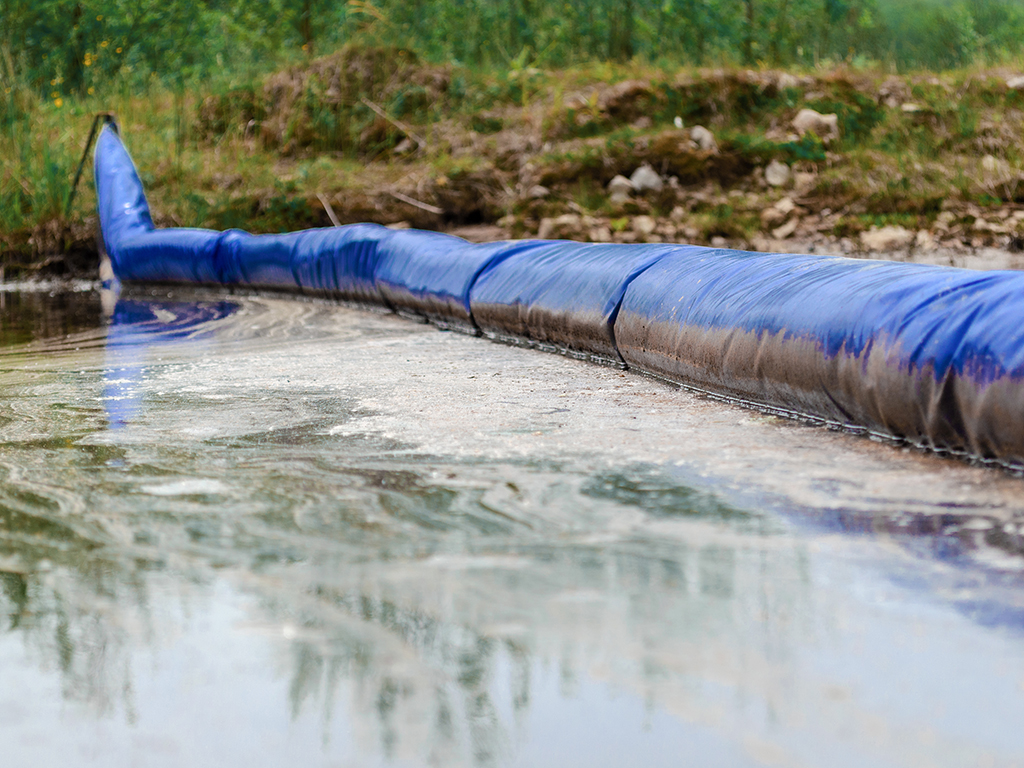 Pollution clean-up
Once a pollution incident is quickly but properly assessed, Catalyst will put in place measures to clean it up. This will involve disposing of pollutant materials at specialist waste sites. If necessary, we will also arrange for contaminated materials, such as soils, to be disposed of in the same way.
Pollution clean-up can be a long process, involving diligent and sophisticated monitoring and close liaison with regulatory authorities, such as the Environment Agency.
Catalyst is highly experienced in this work so can be trusted to complete decontamination tasks compliantly and to a high standard. Crucially, all actions taken are fully documented, providing important due diligence evidence in the event of regulatory action.
Environmental remediation
When an adverse environmental incident occurs, remediation is often the last stage in the process to respond to the emergency. This involves, in simple terms, restoring land, water courses, wildlife, and other assets to how they were before the pollution incident occurred.
Environmental remediation measures are often agreed with government agencies as part of the agreed response to the adverse event. Catalyst works with clients, and other stakeholders, to manage the remediation process smoothly and effectively.
We will project manage a remediation programme from start to finish, coordinating the work of environmental scientists, engineers, surveyors and works teams to control liabilities and create positive outcomes.
Mitigating environmental and regulatory risks
Our clients' first concern will be to do all they can to protect the environment by preventing pollution spills happening in the first place and responding diligently if the worst happens. Catalyst will help you achieve both these objectives.
Our expert response and thorough, high quality pollution control procedures also help clients mitigate regulatory and financial risks associated with environmental pollution incidents, controlling your organisation's financial and reputational exposure.
Find out more about environmental protection services from Catalyst.