Home Emergency
If you have a home emergency, speed, reliability and certainty are of the essence.
That is why Catalyst is trusted to provide a full range of home emergency services that will mitigate damage, eliminate hazards and secure properties around the clock, 365 days a year.
Through our network of carefully selected and quality-checked service providers, we provide a fast and effective national service, ready to respond to residential and commercial emergency interventions and repairs.
Home emergencies –
who we work for
Our home emergency services is designed to provide the best possible support for insurances companies and brokers, loss adjusters, letting agents, estate agents, and both private and social landlords. We are just as much at home responding to a residential emergency as to a commercial one, for example in an office, restaurant or shop.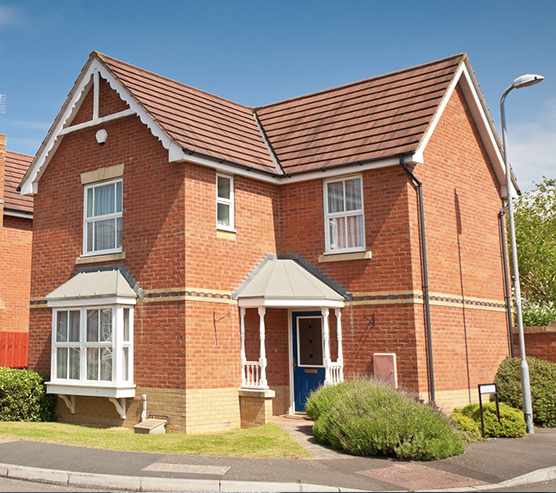 Catalyst only uses established and accredited specialists to deliver its home emergency service. All projects are directed and controlled by Catalyst staff, with quality checking systems in place to ensure customers are happy with the work carried out.
Drain unblocking
Our specialist drainage operatives will respond quickly at any time of day and night to drain emergencies on private property that cause a loss of service or cause a threat to property or human health.
Our services include emergency drain unblocking and sewer flood clean-up. We use the latest technologies to ensure drain problems are dealt with quickly, including high pressure water jetting, electro-mechanical pipe cleaning and HD video CCTV drain inspection.
Water supply emergencies
Our clean water supply technicians will respond to any clean water emergency, including burst pipes, pipe blockages or loss of pressure. We use the latest remote-access diagnostic equipment to pinpoint the location of water supply problems, establish the best solution and assess the possible risk to the property from issues such as water seepage and subsidence.
Advised by our service suppliers, we will liaise with water companies on behalf of customers to ensure any problems with mains water pipes they are responsible for are dealt with speedily.
Plumbing emergencies
We provide an emergency plumbing service anywhere in the UK. As with all our emergency services, if we find that a customer's home problems require other expertise, we can quickly mobilise the trades required.
Our number one priority is to get to our customers quickly and resolve their emergencies safely and as soon as possible. For commercial customers, this also involves doing all we can to help them stay open and trading throughout while the system is being fixed.
Boiler and central heating breakdowns
All our boiler and central heating emergency technicians are highly experienced and, of course, Gas Safe qualified. They will assist customers in solving any problem, whether in be loss of heating or hot water in a home or commercial premises.
Roof emergencies
Our emergency roofers ensure all types of roofs are watertight and safe. As we only use accredited service suppliers that we have fully vetted, our customers can be sure our roofing service is safe, with all working at height regulations properly adhered to.
As with all our emergency services, where possible we aim to deliver a first time fix. For example, if a roof problem can be resolved quickly during the first visit, that is what we will do, minimising customer costs.
If further work is needed, we can provide a fully costed proposal to carry out a complete repair.
Emergency glazing
Our glazing specialists are ready to carry out emergency work to make safe and secure damaged windows. This could be a window in a home or a commercial property, for example shop window.
All our emergency glazers are accredited and can be trusted to carry out a fast and effective job, to any specification provided by insurance companies, letting agents or landlords.
Locks and doors
Our emergency lock and door repair and replacement service ensures all properties can be secured day or night anywhere in the UK. This provides added peace of mind for customers responsible for a portfolio of properties and who need just one point of call to manage all emergencies.
Pest removal
Pest problems often begin as an emergency, requiring fast and decisive action. When householders find pests, for example mice, they quite reasonably need them to be dealt with and removed as quickly as possible.
Catalyst's pest control and proofing teams are on hand 24/7 and 365 days a year to respond to these calls for help, using the most effective and safest methods to remove rats, mice, insects, pest birds and many other pests that can trouble all types of residential properties.
Alternative accommodation
In the extreme event of a home becoming uninhabitable, for example as a result of fire or flood, Catalyst will quickly and sensitively assist customers in finding alternative accommodation.
The Catalyst project manager will ensure the scope and specification detailed by enabling agencies, such as insurance companies, landlords and letting agents, are followed.