Domestic
Drainage and subsidence problems can be some of the biggest challenges any homeowner will ever face. The faults, by their nature, are often hidden from view, making them difficult to detect and put right.
Likewise, a residential property's water supply system may function perfectly well for many years, before failing suddenly, causing a big flood that can result in serious damage and major costs.
Catalyst has the answer to these challenges with a full range of services to assist home owners with investigating drainage, subsidence and water supply concerns and putting in place high quality solutions.
Our expertise
Catalyst is a UK leader in the drainage, subsidence and clean water services for domestic properties. Our experts advise owners of many kinds of property from small bungalows to large high-value detached homes.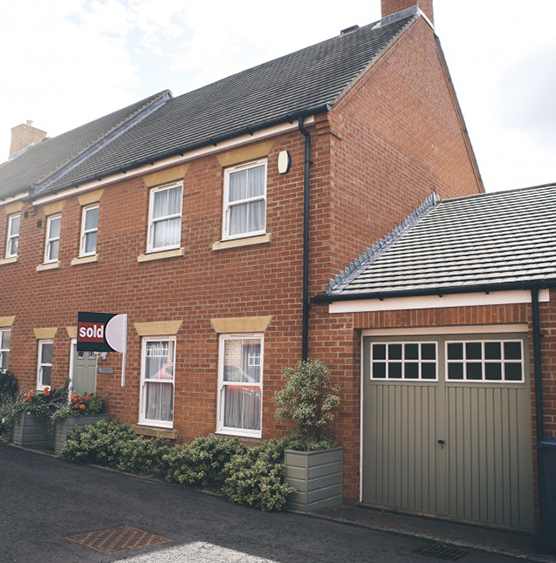 Why choose Catalyst – independent advice
Catalyst delivers services through a carefully created and maintained managed network of trusted service partners. All our contractors are rigorously vetted for financial stability, service quality and business probity before they can join our network and are then regularly audited.
This provides our customers with 5 key advantages:
Our advice and project proposals are based on the best independent expertise.
We will select the best contractors with precisely the right skills and experience for your project so you can be sure of a quality outcome.
Catalyst will project manage all work carried out from start to finish.
We provide transparent information and clear communication so you can be confident of the progress of work carried out on your behalf.
We have no expensive overheads, so we can negotiate fair and controlled prices on your behalf.
Domestic property drainage
Drainage problems in residential property can occur in many different ways. For example, they may only emerge gradually as water from a faulty drain seeps into foundations or basements, causing damp, mould growth, structural damage or sudden flooding.
Or a home may be inundated by a catastrophic flood caused by the failure or surcharging of a public sewer or because a nearby water course bursts its banks during heavy rainfall.
Our domestic property drainage services can help identify problems before they occur. If a home is affected by a drainage fault, we can quickly diagnose the cause of that too and put in place robust remedial measures to ensure it does not happen again.
Catalyst domestic drainage services
CCTV drainage surveys
Sewer and drain inspections
Drainage flow testing
Drainage system capacity modelling
Drain cleaning and unblocking
Drainage root cutting
Drainage laser profiling
Drain and sewer excavation and repair
Drain and sewer replacement
Drainage pipe no-dig patch lining
Drainage pipe lining
Septic tanks and small treatment plants
Catalyst provides a range of services for domestic homeowners whose properties are not connected to the main sewer system and instead rely on septic tanks, cess pools or small water treatment plants.
These facilities require regular inspection, emptying and cleaning to work effectively and provide long and reliable service.
Our services for homeowners with independent sewerage systems include:
Septic tank inspection
Septic tank cleaning
Septic tank emptying
Septic tank maintenance and repair
Septic tank installation
Small water treatment plant cleaning and emptying
Small water treatment plant repair
Small water treatment plant installation
Drainage field investigation and planning
Drainage field installation
Drainage field maintenance
Septic tanks – general binding rules
Catalyst can help residential home owners who have septic tanks make sure their properties comply with new regulations called general binding rules for small sewage discharge into the ground.
The rules do not allow wastewater from a standard septic tank to be discharged directly into water courses. The Environment Agency (EA) is giving homeowners, and businesses, time to upgrade their septic tanks to ensure they comply with the regulations.
Catalyst can advise domestic homeowners on the most cost-effective plan to upgrade their septic tanks to ensure they are not at risk of prosecution and potentially heavy fines when the new regulations are enforced.
This may involve adaptation and upgrade of the current septic tank system, replacing it with a more advanced small water treatment plant, or there may now be an opportunity to connect to the main sewer system. Whatever it is, you can trust Catalyst to provide the best advice.