Catalyst Services Underground Service Training for Insurer Clients
As part of our insurer client services Catalyst offer Underground Services and policy specific training.
Supporting handlers with these interactive sessions adds value to the customer journey.
Enabling handlers to support the customer and provide a better service at FNOL, claim validation and completion.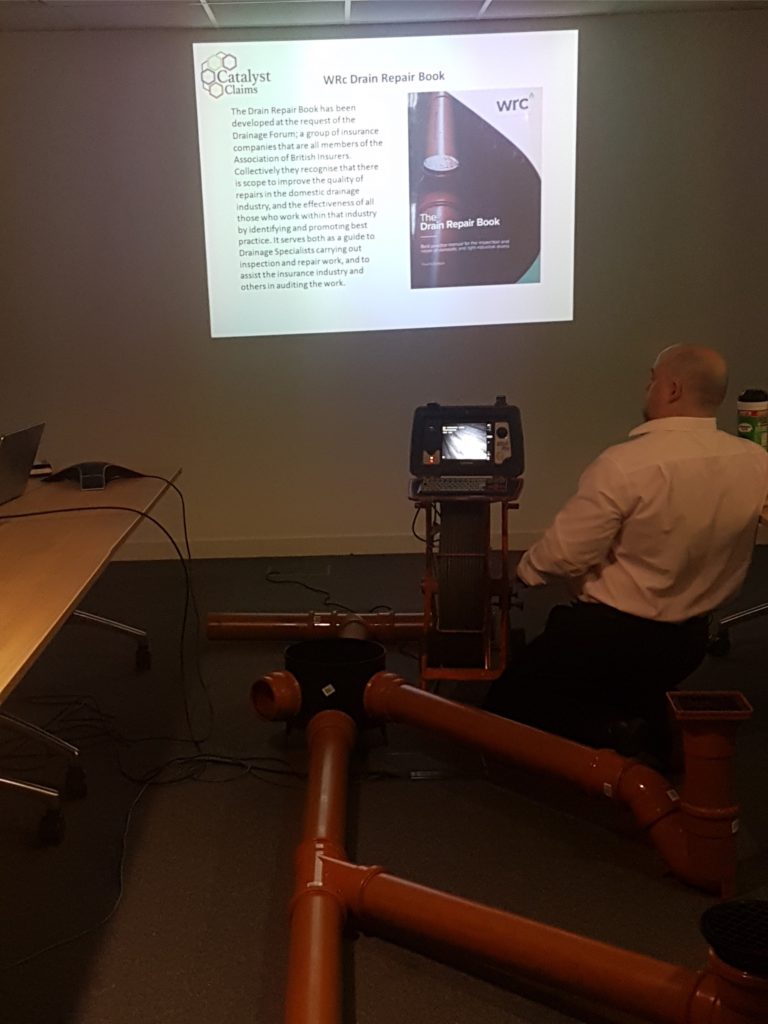 Any volunteers to carry out a CCTV survey of our drainage system and see what you find?
Now imagine the customer has had a severe backup internally.
Assisting handlers to empathise with a customer who may be stressed and unhappy.