Catalyst colleagues Wear Red to help seriously ill children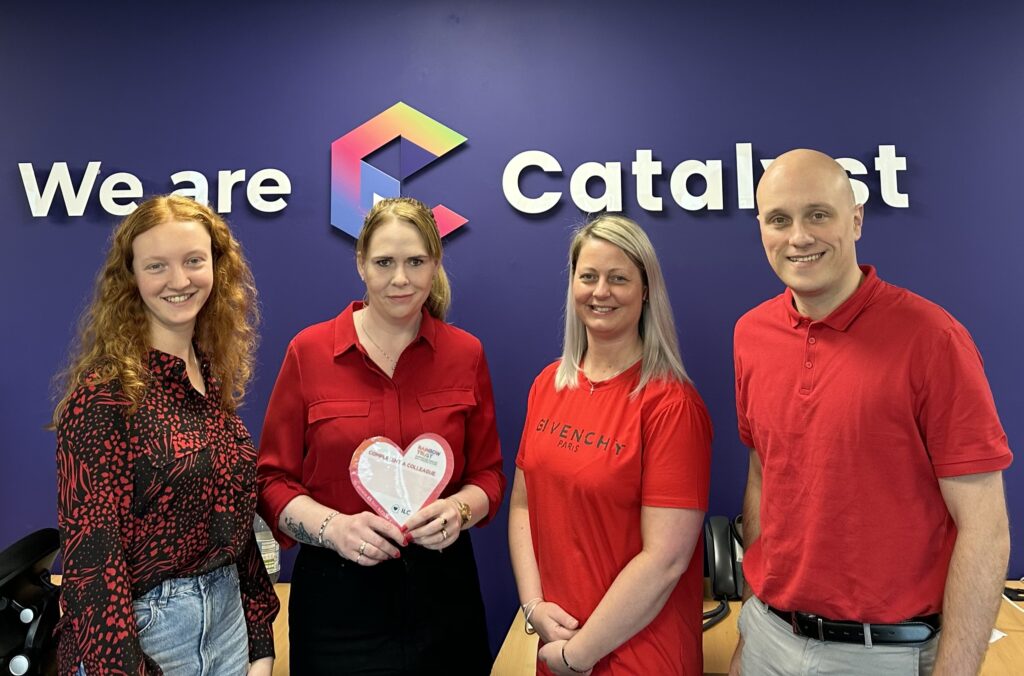 The Catalyst Services UK offices displayed an extra splash of fashionable colour as colleagues supported the Rainbow Trust Wear Red Day.
They were joining many more insurance colleagues across the UK in the fundraising effort as the I Love Claims professional insurance community is backing the charity.
Rainbow Trust is hoping to raise £20,000 by teaming up with ILC on its annual ILC Day, when insurance colleagues come together to support a good cause.
Catalyst colleagues made donations to Rainbow Trust as their red apparel signalled the urgency of the charity's work helping seriously ill children and their families.
There are an estimated 86,625 children in England with life-limiting or life-threatening conditions.
Thousands of families have to face the very real possibility that their child may die while they struggle to cope to provide daily care.
Rainbow Trust pairs each family it helps with an expert family support worker, giving all members of the extended family practical and emotional support.
Among the Catalyst colleagues blazing a fundraising trail as well as making a bright fashion statement at work were, from the left, above, Grace Illingworth, Leah Morgan, Chelsea Wilson, and Damian Elder.
Catalyst Managing Director Brad Jackson said: "Catalyst always plays an active role in ILC campaigns, both professional and charitable, so we have been very pleased to join its support for Rainbow Trust."
Find out more about the work done by Rainbow Trust: https://www.rainbowtrust.org.uk/