Catalyst welcomes John Carrington as technical claims manager
Catalyst Services UK is delighted to announce it has appointed highly experienced drainage and insurance claims expert John Carrington as its technical claims manager.
John has worked as a technical claims manager for more than 15 years and we are very pleased that he has brought his skills and expertise to Catalyst.
Catalyst Managing Director Brad Jackson said: "John is going to add a huge amount of value for our insurance clients, their customers and our claims handling team.
"He will lead on technical and complex drainage and water supply claims we are asked to work on and will provide invaluable support for our claims handlers, enhancing still further the service we provide."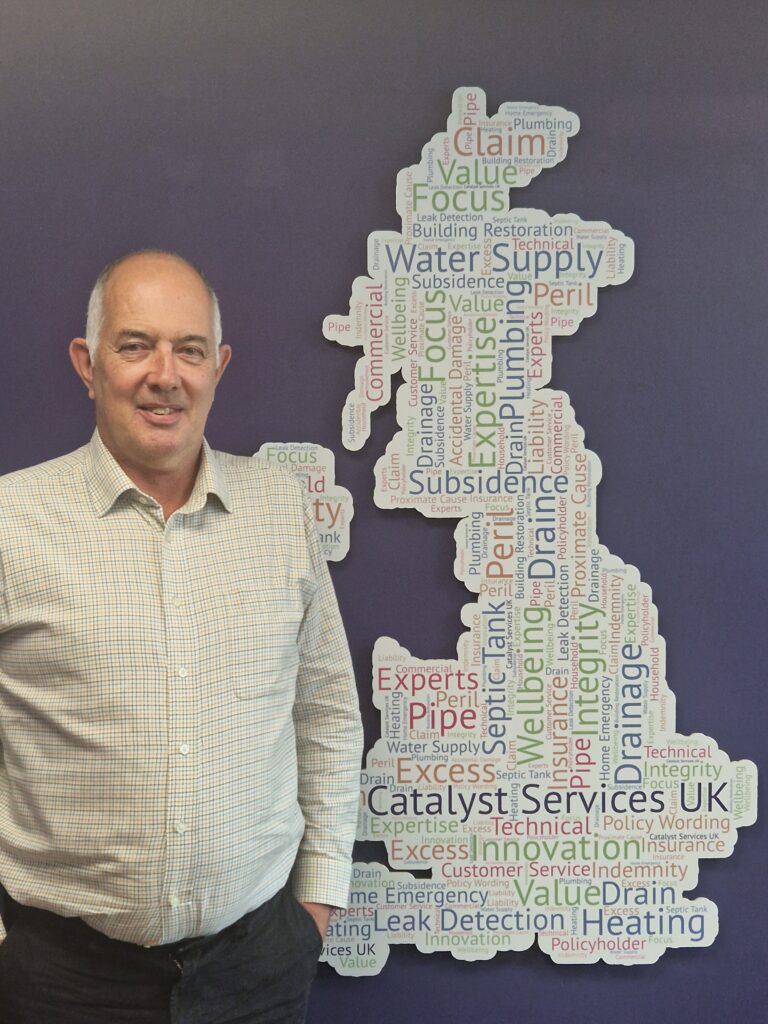 Reporting to Catalyst Head of Operations Simon Daly, John will project manage claims that need additional technical input. This includes work that involves repair and replacement of septic tanks and sewage treatment plants.
He said: "I'm very pleased to join Catalyst. It's a dynamic business, with great people and the best claims management procedures I've ever seen. It can only grow and I'm very glad to be part of the team."
John will also assist insurance clients by undertaking desktop validations and will project manage off-mains drainage repairs and installations.
He has significant wider technical and commercial experience that underpins his insurance claims work.
He worked for 20 years as a train breakdown recovery engineer and then ran three pubs before moving across to work in drainage and water supply claims management.