New apprentices have 'bright future' with careers at Catalyst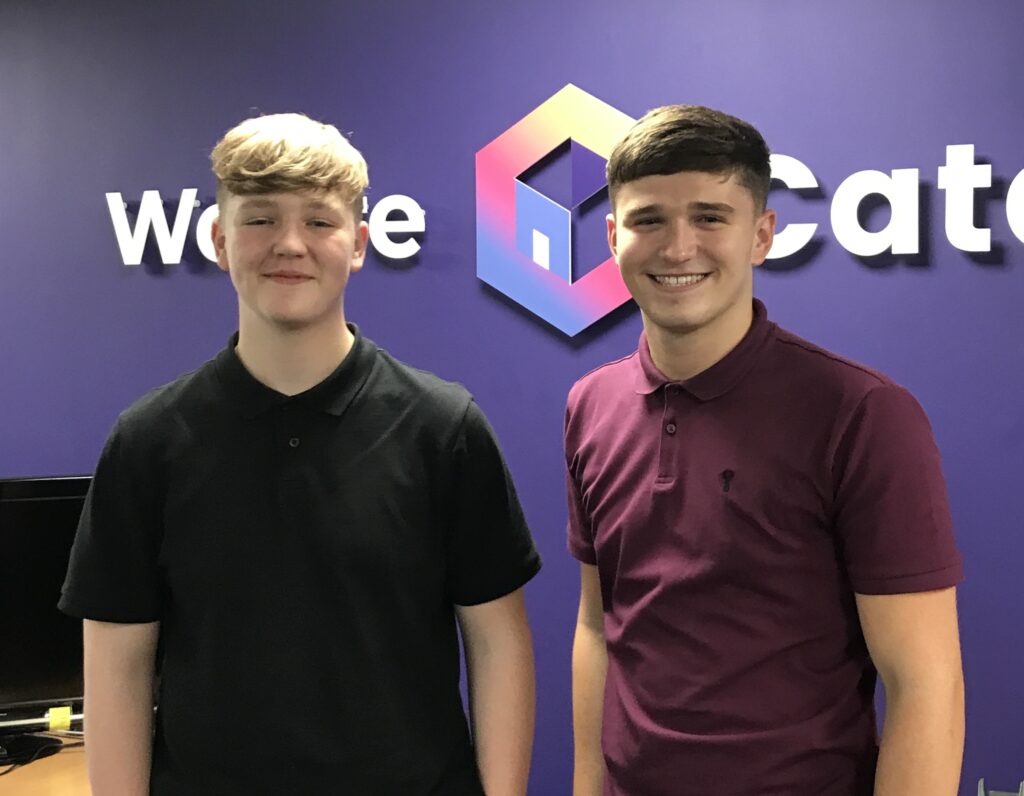 Insurance services specialist Catalyst Services UK has recruited two new apprentices to continue the process of developing its team of talented claims professionals.
The company's previous two apprentices, Emily Carter and Joe Langridge, achieved their Level 3 Insurance Practitioner exams and are now working in the business as qualified insurance claims handlers.
Talented recruits
As a result, Catalyst has taken on two new apprentices, Matt Evans and Ben Thomas, as they take their first step in exciting careers in the insurance industry.
Catalyst Managing Director Brad Jackson said: "We are exceptionally pleased that Matt and Ben have joined our apprentice programme. They're very enthusiastic and show a great work ethic.
"Both have integrated well with the team. I'm confident they have what it takes to progress through the apprenticeship programme and obtain the Chartered Insurance Certificate (CII).
"Furthermore, they have a bright future at Catalyst. Supporting young people is extremely important to us, especially when we find such talented recruits right on our doorstep."
High quality training
Matt, pictured above left, and Ben will be fully backed by Catalyst with high quality on-the-job training delivered by team leaders and senior managers – and through e-learning modules supervised by the Wiser Academy.
Key training elements include customers service, insurance knowledge, claims processing, and technical claims knowledge for drainage, water supply, subsidence, plumbing and heating.
Matt Evans attended Oldham Hulme Grammar School and Tameside College. He is a member of the Combined Cadet Force and has achieved Duke of Edinburgh Gold.
Ben Thomas attended Saddleworth School and Oldham Sixth Form College. He is a member of the Delph and Dobcross Cricket Club and Oldham Sixth Form College football team.
Find out more
Want to work at Catalyst and enjoy a rewarding career in the insurance industry? We base our recruitment decisions on talent and attitude as well as industry experience.
Visit the careers page on our website to see current job opportunities at Catalyst.