News from Catalyst from 2015
Catalyst Receive Positive Feedback
We strive to ensure every customers receives the best service so when a customer goes the extra mile to show us their appreciation it means so much.
"We have never had to deal with a claims management company before. We were referred to Catalyst as we had trouble with failed drains.
The recommendation could not have been better. When we dealt with Catalyst we never had to make a phone call – they kept us updated at every stage and the outcome was successful.
We cannot thank them enough. We could not have achieved this on our own and would highly recommend them to anyone who needs help with claims."
---
Here's to the next 6 months….
We have achieved so much in the 6 months since launch and would like to thank our contractor network for all their time hard work and to our clients for choosing to work with us.
We have really enjoyed making customers happy.
Here's to the next 6 months….
For more information on how we can make your customers happy too please call 0800 870 80 80
---
Catalyst move offices to Cairo House
Brad Jackson Managing Director at Catalyst announces new location at Cairo House.
"We are delighted with the move to Cairo House. The larger modern premises was required as the business expands and to align with the future growth strategy.
Cairo House will assist in meeting the needs of our clients and provide staff a safe and pleasant working environment."
Should you need any further information on our services please call 0800 870 8080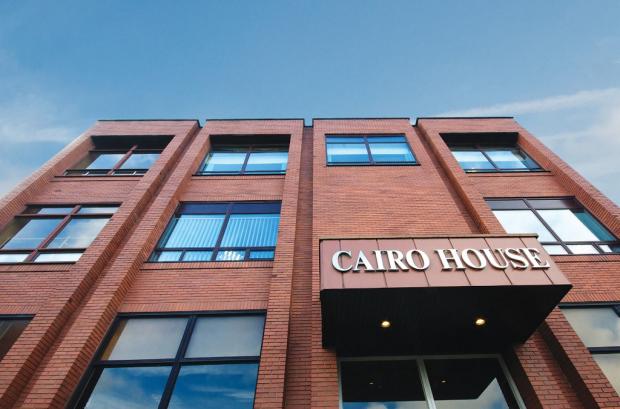 ---
BDMA Conference 2015
Brad Jackson, Managing Director at Catalyst and Will Curtis, Claims Risk Manager at Ecclesiastical will be taking the stage at this year's BDMA Conference in Stratford upon Avon.
This year's theme is STRONGER TOGETHER.
Brad and Will are members of the CII Claims Faculty New Generation Group that published the "Coordination of Flood Response" report which looks at ways to improve the overall response to major flooding events.
The report analyses the interactions between stakeholders following a flood. With recommendations focused on what the insurance industry can do to help and how interactions can be enhanced to improve the experience of home insurance customers when affected by flooding.
Brad said: "The conference is a great opportunity to present the report to the industry, outline our recommendations and encourage industry collaboration with our planned projects"