Amazing Grace – meet Catalyst's latest Kudos winner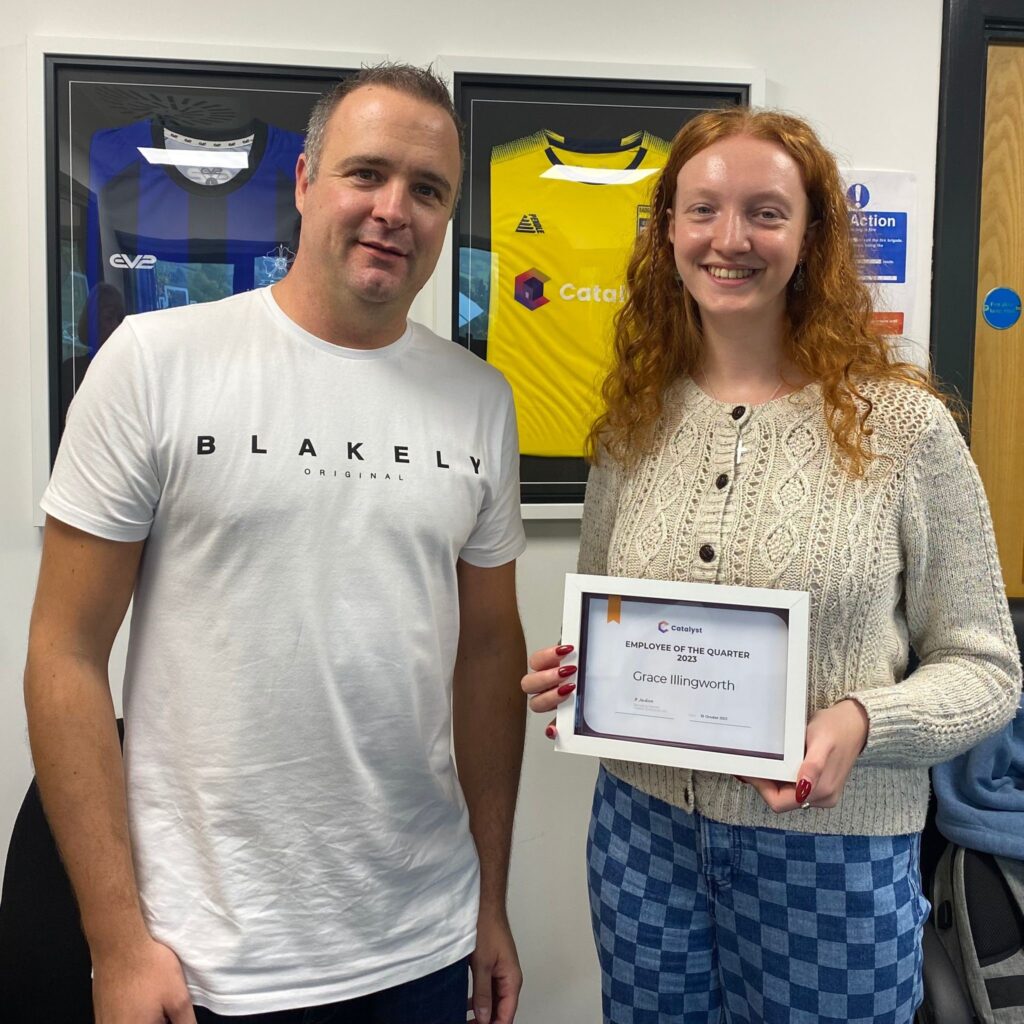 Outstanding service and professionalism have won Grace Illingworth plaudits from colleagues and a Kudos Award for her work at Catalyst Services UK.
Customer Service Advisor Grace, pictured above with Catalyst Managing Director Brad Jackson, attracted the most votes cast by Catalyst colleagues to win the quarterly award.
The Kudos Awards recognise performance and achievement that underpins great customer service and active support for Catalyst co-workers in their work for insurance clients and their customers.
Impressive performance
Business Improvement Manager Yvonne Bardsley said: "Grace has been a runner up in the previous quarterly awards, so it's impressive she continues to be recognised by colleagues to win this time.
"There were many other strong contenders, so there is all to play for in the final Kudos Award of the year. We want to be a high-performance team delivering excellent service, and one that values team spirit and support."
Catalyst colleagues can vote for others as many times as they like during each quarter. After the votes were counted for July, August and September, Grace had the most kudos!
Outstanding service
Colleagues commented on how Grace always goes the extra mile. She has also received good client and customer reviews and compliments. Her line manager, Vicky Wells concluded: "Grace consistently provides outstanding service and professionalism."
The Catalyst Kudos Awards are based on four valued attributes – going the extra mile, assisting co-workers, providing excellent service, and having a professional attitude.
At the end of the year, the four quarterly winners have the opportunity to win Catalyst's annual Kudos Award.