Colleagues give Damian kudos for great service and support.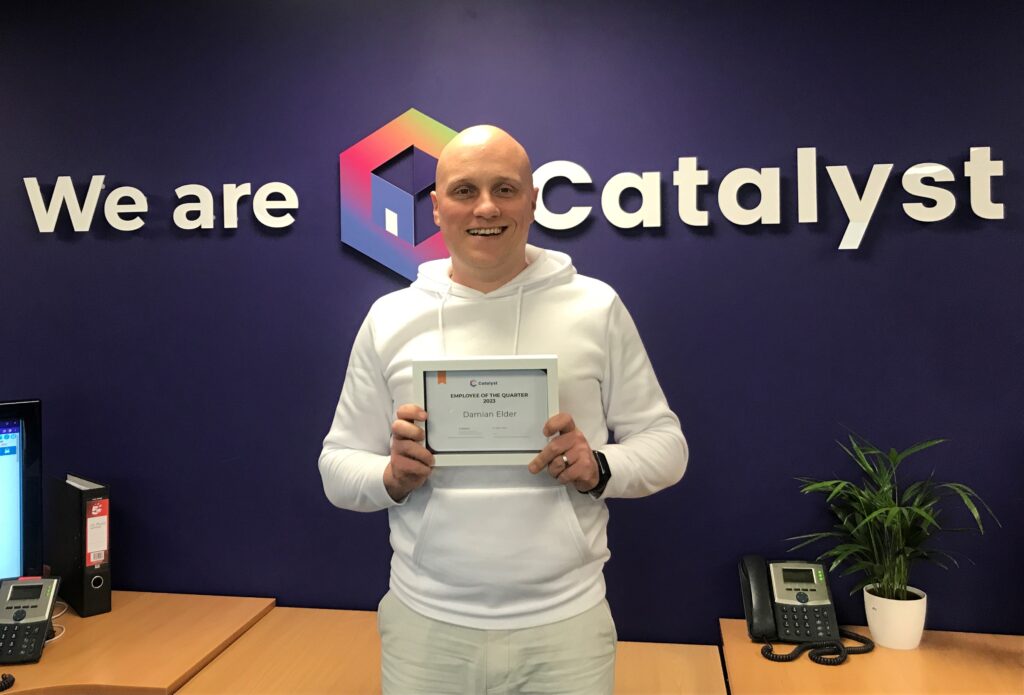 Colleagues at Catalyst Services UK have voted – and have selected Damian Elder to win the latest quarterly Catalyst Kudos Award for excellent service and team spirit.
The award recognises performance and achievement that underpins great customer service and active support for co-workers as they carry out work for insurance clients and their customers.
Catalyst colleagues can vote for others as many times as they like during each quarter and after the votes were counted for April, May and June, property claims handler Damian Elder had the most kudos!
Business Improvement Manager Yvonne Bardsley said: "Damian has impressed everyone with his work over recent months and earned extra kudos for completing his governance training modules.
"Well done to him, but there were other strong contenders and it's all to play for over the next quarter. We want to be a high-performance team but also one that values team spirit and support which is why we've selected a broad format for our in-house awards."
The Catalyst Kudos Awards are based on four valued attributes – going the extra mile, assisting co-workers, providing excellent service, and having a professional attitude.
At the end of the year, the four quarterly winners have the opportunity to win Catalyst's annual Kudos Award.